Why is it so hard for Asian Films to win an Oscar Award?
Merle Oberon was nominated for a Best Actress Oscar in the year 1935. She did not win but yet, the event is significant for a particular reason. She was the first and only Asian woman to have been nominated for a Best Actress Oscar in 89 years. That is also after hiding her Indian heritage. There is another interesting stat – there were more than 1500 Oscar acting nominations over the years and only 1 percent of them are Asian actors. Does that give an idea about the Asian representation? Oh, there is something more interesting – out of those 1% nominations, Ben Kingsley got 4 nominations.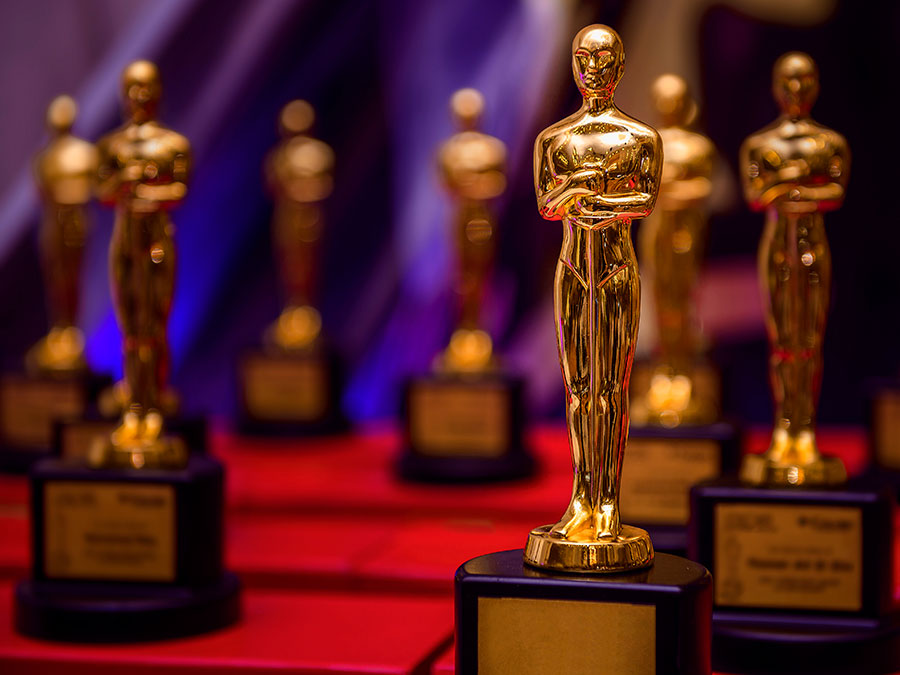 On the last Oscar Awards Ceremony, Bong Joon Ho's Parasite became the first South Korean movie to be nominated for Oscars in the categories of Best Picture and Best International Feature Film. In total, they had six nominations for Directing, Film Editing, and Production Design. But before that, South Korea has never received an Oscar nomination for Best Foreign Language film and never even been shortlisted in the category. Even though they had 29 previous entries and a remarkable number of world-class filmmakers. The country, which was racing once with Lee Chang-dong's acclaimed "Burning," is one of the more flashing examples of a country whose filmmakers are not being able to land an Oscar nomination even after sustaining critical praise.
Let's start from the year 1987's Last Emperor (it got 9 nominations) to 2000's Crouching Tiger Hidden Dragon (this one got 10 nominations) to 2005's Memoirs of a Geisha (6 nominations) to 2008's Slumdog Millionaire (10 nominations) and 2012's Life of Pi (with whopping 11 nominations), and it's happened now with Parasite.
If we consider the last 2 decades, more than 50% of the nominations that have gone to countries in Asia have been for Middle Eastern countries like Iran, Israel, and Palestine. When East Asia, South Asia, and Southeast Asia is included to the equation, the picture is mind-boggling: It goes like this – two nominations and one win for Japan, one nomination each for India, Nepal, Cambodia, China, and Taiwan and there is literally nothing for Bangladesh, Pakistan, Philippines, Singapore, South Korea, Hong Kong, Indonesia, Laos, Mongolia, Thailand, and Vietnam.
According to Media studies scholars, there are multi-layered reasons behind this lack of recognition. With the emergence of pop culture reflecting society, Asian actors face more than just basic industry issues. However, there is a general lack of distribution of Asian films, including the difficulties an Asian actor face in breaking into mainstream Hollywood, and the Academy's mostly-white demographics, There was a Los Angeles Times report in 2012, Oscar voters were 94 percent white and 77 percent male, with Black voters eking out only two percent and Latinx voters making up even less. Even the current breakdown of The Academy's isn't clear, but ABC reported once that based on the most recent numbers provided, it was making steps toward change, with women making up 49 percent of the members added in 2018 and people of color taking it up to 38 percent. After all these efforts, it turned out that in 2018, people of color were only 16 percent of the Academy's overall voting panel. Asians in Hollywood have to face the racial stereotypes and biases of American society every now and then, their performances are also get criticized based on the stereotypical beliefs. Even while judging the acting skills of an Asian actor, there is always a bias in American society.
There is an exciting list of Asian movies that got snubbed out from Oscar – South Korea's Kim Ki-Duk ("Pieta") and Bong Joon-ho ("Mother"), Taiwan's Hou Hsiao-Hsien ("The Assassin and Flowers of Shanghai"), Japan's Hirokazu Kore-eda ("Nobody Knows"), Johnnie To ("Life Without Principle"), China's Chen Kaige ("Caught in the Web"), Hong Kong's Wong Kar-wai ("The Grandmaster", shortlisted but not nominated) and Zhang Yimou ("The Flowers of War") and Thailand's Apichatpong Weerasethakul ("Uncle Boonmee Who Can Recall His Past Lives").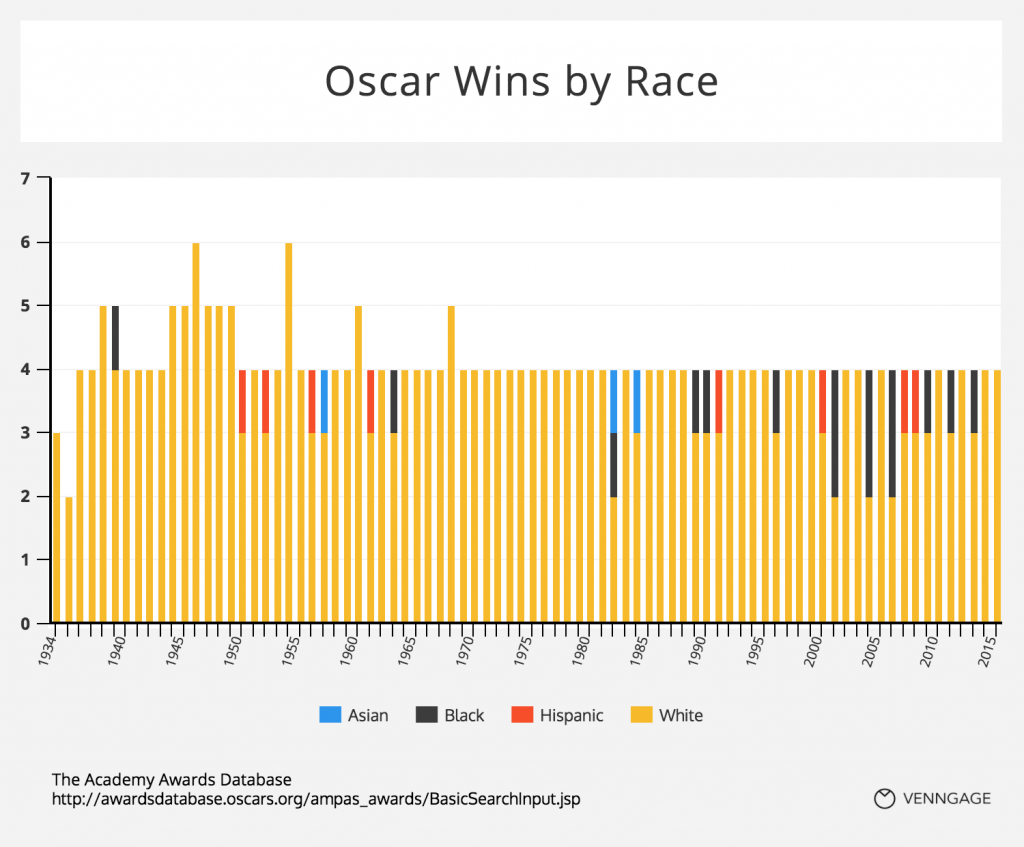 "I think there's a sort of cultural and racial myopia about what emotion might look like in other cultural and racial contexts," said Sylvia Chong, who is an associate professor and the director of the University of Virginia's American Studies Program. While calling out performance's from
Two of this year's Best Actress nominees, Renee Zellwegger in "Judy" and Scarlett Johansson in "Marriage Story", she described that "Americans are used to a specific style of dramatic performance to convey that emotions are deep or legitimate. Combine that with the faulty stereotype that Asians are "inscrutable" and "that they lack emotion,". She also discussed Awkwafina's underappreciated performance in The Farewell, which is for example, "might come across as a lack of feeling, being tired" to viewers less versed in the work of Asian actors. Meanwhile, she also added, the "emotion on Scarlett Johansson, which we're more accustomed to, becomes the beleaguered wife."
According to one Academy member who has attended many of the members' screenings, "European films are just a lot more comfortable for the voters," The person also added, "Unless it's something like 'The Grandmaster' or 'Departures' [a 2008 Japanese film which gave that country its only win], voters just never seem to connect to Asian cinema."
If we consider the broader perception of Asian people in American society, Chong added. "It's not just the portrayal of Asian people, but the denigration of Asian people in the social and political sphere. If you're used to seeing Asians as your servants, as coolies, as domestics, you're never going to need to [ascribe] to them real emotion,".
While talking about the Asian-Americans, most of them were rooting for representation at the Oscars wasn't "Parasite," it was Lulu Wang's "The Farewell,". The movie is about a young Asian-American woman who, during the phase of personal crisis, is confronted with the widening cultural differences between herself and her parents and grandmother. But sadly for the film and all the people supporting it, "The Farewell," garnered no Oscar nominations. This is a better sign of how not just Asian-Americans but also female directors are still seen in Hollywood.
In conclusion, this discrimination is not limited to pop culture. Understandably, that society cannot help but operate through problematic institutions, we can at the very least ask for those systems to get better. We can quote Mr. Bong in this case, who himself agreed to the fact in an interview with Vulture. "The Academy Awards," he said, are "not an international film festival." Instead, "they're very local."