Korean and Thai movies, as well as TV series, seem to have a lot of Asian female viewers hooked, what makes them special?
Apart from the USA, it appears there are other emerging forces that have enticed us with their cultural appeal. To name a few, the USA is synonymous with Apple iPhones, Levi's jeans, and Hollywood movies. Our nation has cemented its place as the world's leading exporter of pop culture, especially, with Hollywood movies. As a result, this symbolizes a unique brand and image of cool with a side of awesome.
Be that as it may, there is a new sheriff in town, sweeping the hearts of millions worldwide with a new wave, a Korean wave to be exact. Not far away is another contender who is ready for the bout, is the Thai entertainment industry with their movies and TV shows. The Korean wave or "Hallyu", termed by the Chinese, encompasses as a reference to the phenomenal growth of Korean culture and popular culture. This includes everything from music, movies, and drama that has become one of the biggest cultural phenomena across Asia.
A brief on their momentous rise
The appeal is in the cultural nuances incorporated in Family dramas that have sky-rocketed its popularity among the vast population of Asians. Never before tested subjects and controversial social issues are filmed, therefore, representing an elegant final product.
Without forgetting the soap operas, they have emerged with melancholic visual and harmonious emotional appeal. Family melodrama filled with emotions and innocent love showcased in exotic and serene coastal and rural areas. Ultimately, the highlight is to unearth the underlying values of the Asian audience.
On a different note, the influence of many young local Korean singers and bands (K-pop artists and bands) adapting to the Western music scene to suit the Korean taste has emerged as a huge craze. Other avenues of entertainment (music, movies, and dramas) initiated the phenomenal growth of Hallyu. What is more staggering is the volume in quantities and the quality of movies, music, and soap operas that have helped to sustain the growth of Hallyu. An illustration of this can be explored down below: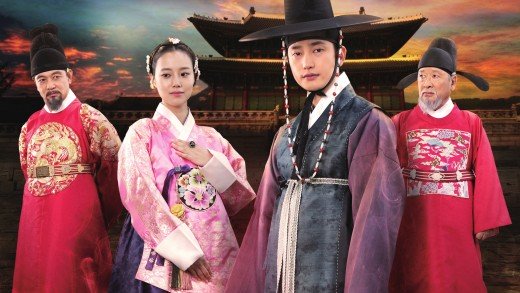 Bridging Modernism and Traditionalism
Every Korean director aimed to create TV dramas in the current Korean socio-cultural landscape, whilst balancing between modernism and traditionalism. The Korean TV dramas try to amalgamate between a contemporary lifestyle and an old-school cultural value. Thus, this leads to serving the needs of Asian audiences that accommodate modern society and without ignoring their tradition.
It can be seen when comparing Japanese TV drama "Tokyo Love Story" (1991) and Korean TV drama "Jealously" (1992) as both of them have resembling topics and main characters. In "Tokyo Love Story", the young lovers shack up together, while in "Jealousy", the principles of premarital relationships are respected. Affection is portrayed by kissing and hugging.
Furthermore, in "Tokyo Love Story", the family is absent from care and compassion between woman and man. The contrary was depicted in "Jealously" which displays a relationship between mother and daughter and simultaneously, the family issue in its content remained prevalent.
The "Happily ever after" model
An attractive story is one of the variables in propelling a movie/show's popularity. Experts from the Korean entertainment industry praise the scriptwriting as a key success factor of Korean TV dramas. The shows simply embody the blueprint of the Cinderella story that is kept simple. However, the main characters form a magnetic bond with the audiences where the latter sympathizes and yearn to see the protagonists' happy ending.
Moreover, with the target audiences being women, they can relate themselves with the themes in the story or even wish their lives are magical as the TV show/movie. Watching a female character triumphant in a struggle and living happily ever after with her man give them the satisfaction fix that they long for.
Brainwashing in no way, shape or form
In regards to the big 3 in East Asia (China, Japan, and South Korea), Confucianism is a cultural root to some extent. There are elements of idealism that appear profound irrespective of where we come from. The production team is not bound by the TV station to follow strict guidelines that have granted creative freedom to showcase subtle moral values.
Hence, the moral values and ethics that stems from Confucianism glitter in the feature that fulfills the empty feeling of audiences living in a consumerist era.
Palpable social issues
Chinese viewers are enthralled by Thailand drama's unique subject matter and character development, which is like night and day from South Korean and US shows. If the content is king, then Thailand's television shows and films have reigned supreme. The certain amount of fascination that has kept Asian audiences glued to their seats is thanks to their unique style and content. According to a superfan that goes by the moniker of, Vegeta's lovechild, said, "Some Thai dramas are gutsy to pen stories about issues that other people wouldn't bat an eye for".
"If heartbreaking romances and machismo gunfights are your cups of tea, then it is best to look elsewhere in other entertainment industries," said Vegeta's lovechild.
It is pretty evident that actors and actresses with well-proportioned facial features and flawless skin are the winning tickets to a great product. Throw in some unconventional plots and you get yourself a loyal fanbase. In addition, what makes Thai dramas more special is that they delve into social issues. Predominantly, they are reflected in these shows which explore risqué subjects.
Audiences applauded the innovative theme of the Thai film, Bad Genius (2017) which catapulted the film into a roaring success in China. Earning an impressive US$39.38 million at the Chinese box office, the film revolves around students forming a clique in order to cheat in the exams. Further applause was showered on the director's vision of how the music and cinematography are implemented with a tone of suspense. The core of the film digs deep into the affairs of education in Thailand.
Another example of a drama show that appeared in the audience's radar is The fallen leaf (Bai Mai Tee Plid Plew). This deals with not only transgenderism which has won the hearts of the fans for the protagonist, Nira, but also, pertinent domestic violence by the patriarchal father in the story. "These stories are a reminder of what can happen and is happening in our society." Vegeta's lovechild stated.
Taking a page out of their book
Thais in 2005 were in a fever pitch after feasting their eyes on the Korean soap opera "Dae Jang Geum" (Jewel in the Palace). Broadcasted in Thailand between 2005 and 2006, the soap was a smash hit and is indelible in the Thais' consciousness to this day. Since then, Hallyu's demand has not stagnated, and a few Thai filmmakers have integrated certain aesthetics and discourses which pay homage to Korea. These can be clearly seen in projects like, "Hello Stranger", "Sorry Sarangheyo", and as well as the highly coveted, "Woon Nak Rak Tem Baan" (taken from the drama, "Full House").
Final thoughts
One of the strategies of managing the wave is the in-depth study of its target audience whether they hail from Asian countries or any other parts of the world. The Korean entertainment industry monitors these Asian countries and cultural trends closely. Along with the Thai entertainment industry, they are the Physicians, feeling the pulses of fans and enthusiasts, and grabbing their attention by producing enchanting movies and soap operas. What's more, they decide on which wave products would have the best chances of success in different markets. It is no secret that no one understands these markets better than Korea and Thailand. At the end of the day, it is without a shadow of a doubt that Hallyu has put Korea on the pedestal of global dominance. 2 questions that remain are: how will they continue to innovate and tap on the massive untapped potential? Can the wave's popularity sustain its charisma to audiences worldwide? One thing that can be said, if they make the right strategic moves, there is an opportunity to further enhance the nations' brands of Korea and Thailand. Furthermore, this will entail the continual success of each of the nations' society, economy, and culture.